THAILAND – BANGKOK, PATTAYA & PHUKET TOUR
Inquiry Us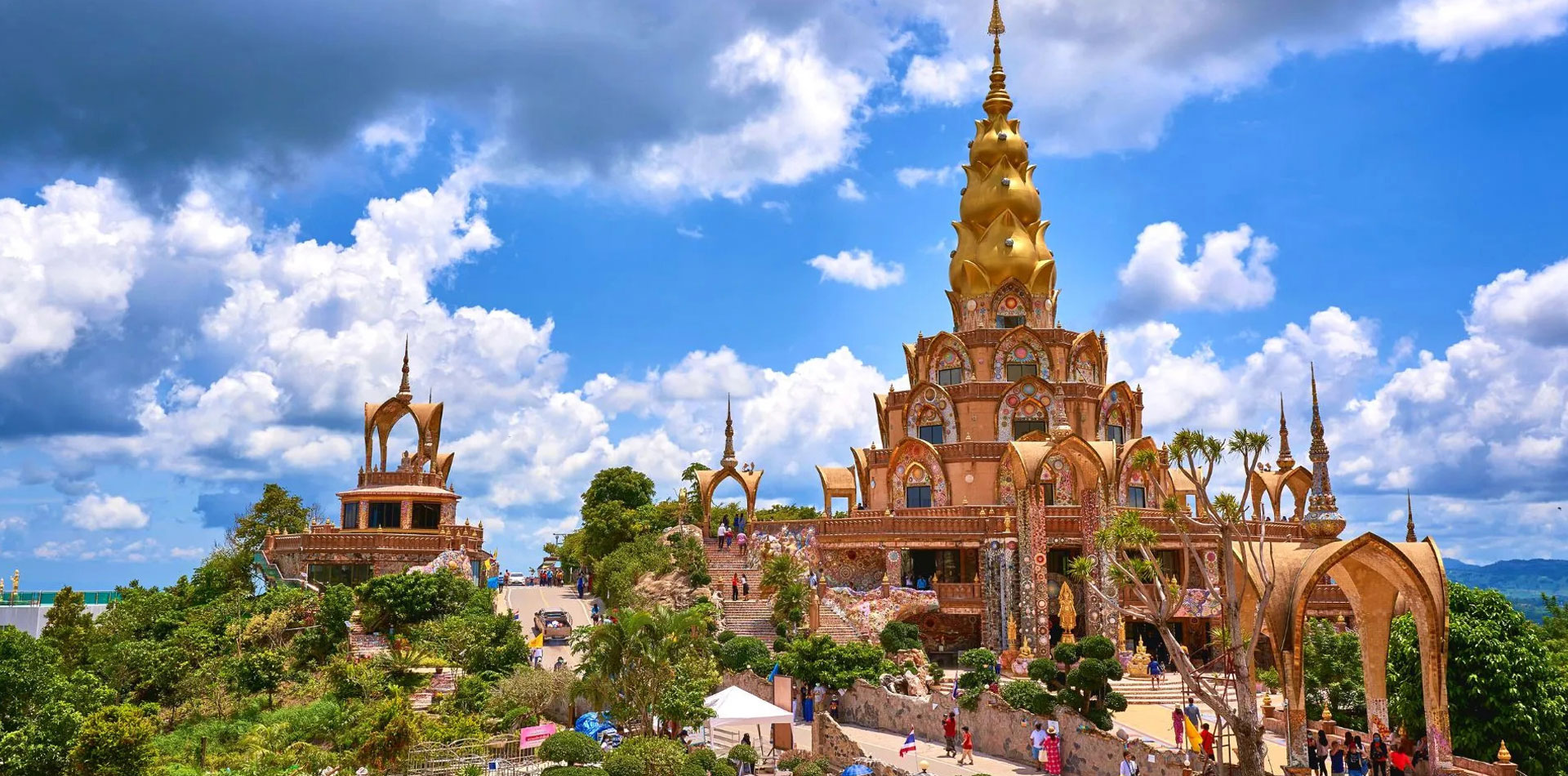 Trip Facts
| | |
| --- | --- |
| Trip Code | EY-THL-001 |
| Trip Duration | 10 Days 9 Nights |
| Destination | Thailand |
| Grade | Easy |
| Activity | Outbound Tours |
| Starts From | Bangkok |
| Ends At | Bangkok |
| Best Season | All Seasons |
| Accomodation | Hotel |
| Transportation | Flight |
| Minimum travellers | 3 |
Are you ready for an unforgettable adventure in Thailand? Look no further than our exceptional Thailand tour package. With our carefully crafted itinerary, you'll have the opportunity to explore the captivating cities of Bangkok, Pattaya, and Phuket, all in one incredible journey.
Thailand, often referred to as the "Land of Smiles," is a country that boasts a rich tapestry of history, culture, and natural beauty. From ancient temples to pristine beaches, bustling markets to vibrant nightlife, Thailand has something to offer every traveler. Our Thailand tour package is designed to provide you with an immersive and unforgettable experience of this diverse and enchanting destination.
Your adventure begins in Bangkok, the vibrant capital city known for its bustling markets, ornate temples, and mouthwatering street food. As you explore this metropolis, you'll be captivated by the juxtaposition of ancient traditions and modern developments. Marvel at the awe-inspiring Grand Palace, a complex of stunning buildings that houses the sacred Wat Phra Kaew, also known as the Temple of the Emerald Buddha. Admire the intricate details of the temple's architecture and learn about its cultural significance. Continue your exploration with a visit to Wat Arun, the Temple of Dawn, known for its towering spires and panoramic views of the city. To truly experience Bangkok's charm, embark on a leisurely cruise along the Chao Phraya River, where you can witness the daily life of locals and marvel at the architectural wonders that line the riverbanks.
Next, it's time to head to Pattaya, a coastal gem located on the eastern Gulf of Thailand. Pattaya is famous for its stunning beaches, vibrant nightlife, and a wide array of entertainment options. Whether you're seeking relaxation or adventure, Pattaya has it all. Relax on the pristine sands of Jomtien Beach or take a dip in the crystal-clear waters of Pattaya Beach. If you're looking for excitement, explore the vibrant Walking Street, a bustling stretch known for its bars, clubs, and entertainment venues. For an unforgettable experience, hop on a speedboat and embark on a journey to Coral Island, where you can indulge in thrilling water sports or simply unwind on the white sandy beaches.
Finally, make your way to Phuket, the largest island in Thailand and a tropical paradise that never fails to mesmerize visitors. With its azure waters, lush landscapes, and world-class resorts, Phuket is a haven for beach lovers and adventure seekers alike. Spend your days lounging on the idyllic beaches of Patong, Kata, or Karon, where you can soak up the sun, indulge in water activities, or simply enjoy a refreshing swim in the Andaman Sea. Explore the vibrant local markets, where you can sample delicious Thai cuisine and shop for souvenirs. For an extraordinary experience, embark on a boat tour to the breathtaking Phi Phi Islands, known for their stunning limestone cliffs, crystal-clear waters, and vibrant marine life. Snorkel or dive in the Andaman Sea to discover the vibrant underwater world and witness the beauty of coral reefs.
Our Thailand tour package ensures a seamless and hassle-free experience, with comfortable accommodations, expert guides, and transportation arrangements taken care of. Immerse yourself in the rich Thai culture, savor delectable local cuisine, and create lifelong memories as you discover the best that Thailand has to offer.
Whether you're an adventure seeker, a culture enthusiast, or simply looking for a relaxing getaway, our Thailand tour package has something for everyone. Uncover the hidden gems of this enchanting country and let the beauty and warmth of Thailand leave an indelible mark on your heart.
Don't miss out on this incredible opportunity. Book your Thailand tour package today and get ready for an extraordinary journey filled with unforgettable experiences and cherished
Price Includes
Daily Breakfast
04 Nights' Accommodation in Phuket
03 Nights' Accommodation in Bangkok
02 ways Airport Transfers @ Bangkok Pvt
02 ways Airport Transfers @ Phuket Pvt
Half Day Phuket City tour Sic
Phi-phi island tour with lunch Sic ( Big Boat ) Ex National park fee
James Bond Island tour with lunch Sic ( Long Tail Boat) ex National park fee
02 Ways Airport Transfers @ Bangkok Pvt
Half-Day Bangkok City Temple Tour (Wat hualamong & Golden Buddha with Gems Gallery tour) Pvt
Visa
Airfare ( Bangkok-Phuket-Bangkok)
Price Excludes
Any Other charge which is not Mention in Above Inclusions
City and Resort Taxes If Applicable
Return Airfare with taxes
Surcharge If Applicable
Personal Expenses
Insurance
Tips
Please send an email to info@enchantedyatra.com for price.
For more information, please contact us at info@enchantedyatra.com